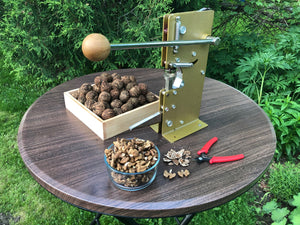 The feeling of satisfaction when opening hard-to-crack nuts with such perfection is second to none.
@BlackWalnutDaddy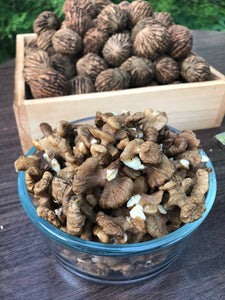 Following the GGG's instruction sheet on preparing and cracking black walnuts, especially the step on soaking nuts in water before you crack them, will lead you to bowls overflowing with big chunks of kernels.
Contributor – JJ Reich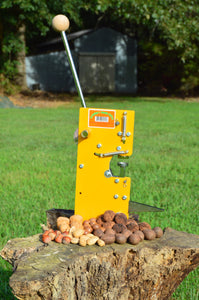 New Version
1) PROUDLY MADE HERE IN OZARK MOUNTAINS
 2) We oversee any problem to be fixed before
shipping.
3) Improved quality of all parts
4) Easier cracking than ever before.
5) POWDER COAT PAINT
6) Lifetime Guarantee Warranty
7) Parts and freight costs were increased so we have to increase $10. Still FREE SHIPPING.
Did you know that typically black walnut trees are some of the last trees to grow their leaves in the spring, and some of the first ones to lose them in the fall?
Contributor – JJ Reich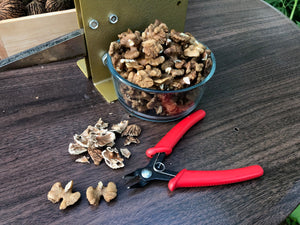 Nix the nutpick! Picks poke and break apart nutmeats. Shears precisely cut nutshells off to free full and chunky nutmeats.
Contributor - JJ Reich